News
Exhibition Morena Brnčić - Sea Stories
Gallery Zvonimir, 31.7. - 28.9.2020.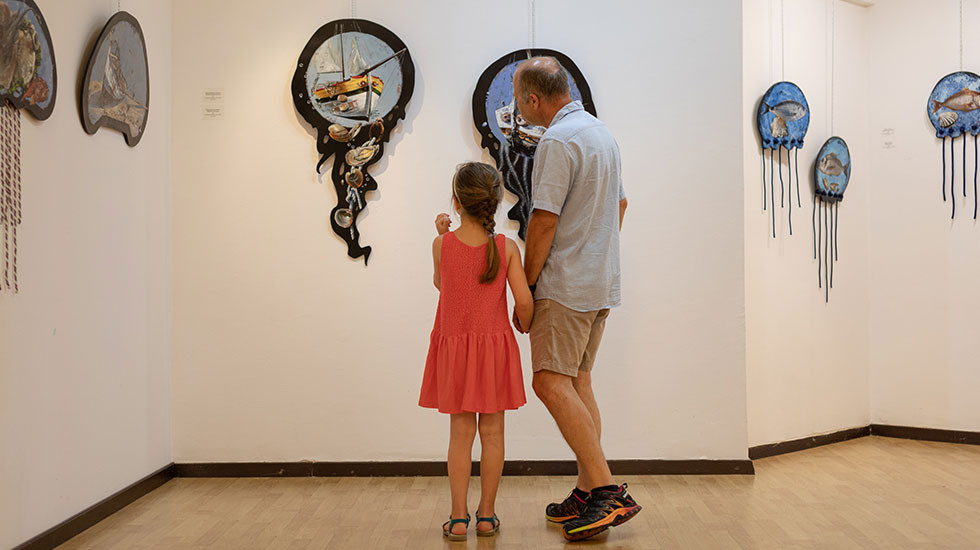 MORENA BRNČIĆ graduated painting in 2000, at the Accademia di Belle Arti di Brera in Milan (Italy), in the class of Professor Saveri Terrus. Sje has been exhibiting independently since 2001. and so far she has organized thirty-six solo and ninety group exhibitions in Croatia and abroad. Morena Brnčić's constant motive is still life, but she does paint other topics occasionally. She is a member of HDLU Zagreb and ULIKUMVG.
Sea Stories
Morena Brnčić's painting prowess is drawn from several sources. The first source is related to the innate quality of painting. The second source follows the first; education at Milan's "Brera" directs the innate genetic resources. The third source is experiential and in it the exploration of the motifs and the art-technical and technological bases, sharpens the excellence of expression and the painterly excellence.
Being veristically defined in expression, she astonishes with the ability of hyper realistic painterly mimetics that are in juxtaposition with surrealistic compositions of hermetic aesthetics.
Oil paintings on various substrates also gain added value of gesamtkunstwerk with the wittiness of an organic anti-frame, reaching for the surface perforation and additions to the functional elements of the sea and seafaring, following the credo of the theme and motifs.
Knowing and studying the motif templates gives the painter the opportunity to perfectly master a painter's expression and message. The redefinition of motifs is emphasized by the contextuality of marine, submarine, maritime and coastal coexistence, the abundance of the coastal everyday life and coexistence with the sea and ships, but also diverse marine flora and fauna that spills without visible cessation, carefully defined by compositional unity.
The measure in the scenography problematizes the individuality of artistic achievements, attracting them individually into larger groups of a different charge.
The forms of painting evoke sculpture, and their "sculpturality" underscores the strength of the painterly expression.
Through the eyes of Morena Brnčić's imagination let's dive into the infinite blue and the inspiration, for the pleasure of an impressive transmission of emotional perception.
Theodor de Canziani
Back to all News